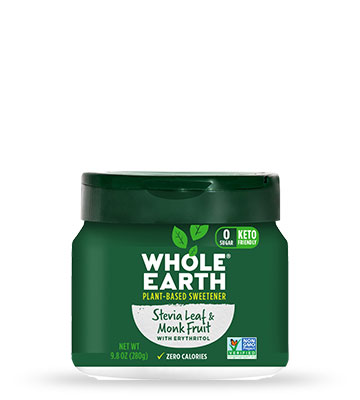 WHOLE EARTH STEVIA LEAF & MONK FRUIT WITH ERYTHRITOL
0 CALORIE SWEETENER JAR
A blend of the world's best sweeteners, this zero calorie product is made with stevia and monk fruit and comes in a convenient, dual flip-top jar so you can pour it or spoon it.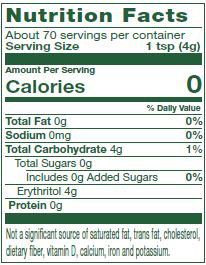 Ingredients
Erythritol, Stevia Leaf Extract, Monk Fruit Extract
• Zero Sugar and Zero Calories
• Non-GMO Project Verified
• No Preservatives
• Low Glycemic Index
• Gluten Free
Visit our FAQs to find out more about Stevia & Monk Fruit Jars.
The Non-GMO Project Verification mark is a registered trademark of the Non-GMO Project, Inc.
Click edit button to change this code.
Explore recipes made with Whole Earth Sweetener products