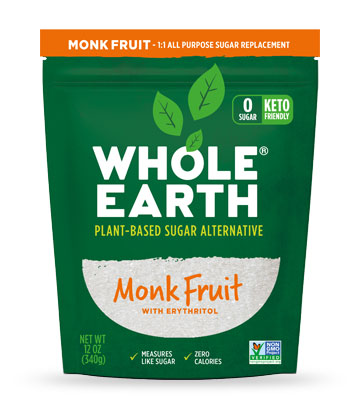 WHOLE EARTH MONK FRUIT WITH ERYTHRITOL
PLANT-BASED SUGAR ALTERNATIVE
Monk Fruit is a small tropical melon native to Southeast Asia. We blend monk fruit extract with erythritol, a sugar alcohol derived from the fermentation of glucose from non-GMO corn. Erythritol is also found in fruits such as pear, melons, and grapes.Our monk fruit blend measures 1-to-1 just like sugar, so it is an easy substitute to use in place of sugar.
Available in a 12-oz re-sealable pouch.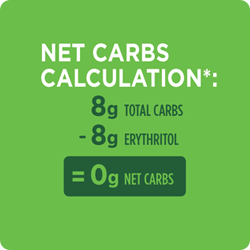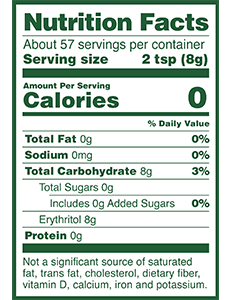 Ingredients
Erythritol, Monk Fruit Extract.
• Zero calories & sugar
• Great for baking & more
• Measures like sugar
• Sugar-like texture
• Keto friendly
• Zero net carbs
• Low glycemic index
*For more information on net carbs, click
here
Click edit button to change this code.
Explore recipes made with Whole Earth Sweetener products