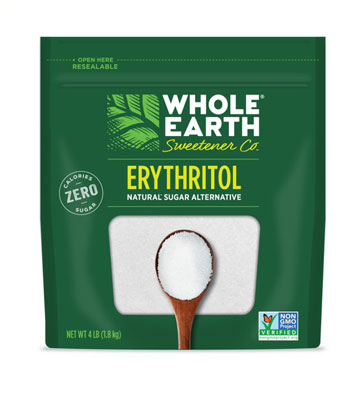 Whole Earth Erythritol
Natural Sugar Alternative
Erythritol is a great alternative to sugar for those who want sugar-like sweetness and texture without the calories. Our erythritol is a sugar alcohol derived from the fermentation of glucose from non-GMO corn. Whole Earth Erythritol can be used in place of sugar in recipes or beverages to add just the right sweetness. It has about 70% of the sweetness of sugar without the calories.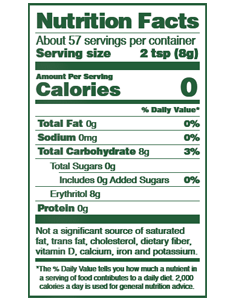 Available in 1 LB and 4 LB re-sealable pouch
Ingredients
Erythritol
• Zero calories & sugar
• Non-GMO Project Verified
• Gluten free
• Keto-diet friendly
• Low glycemic index
• Great for baking
Visit our FAQs to find out more about Whole Earth Erythritol.
Explore recipes made with Whole Earth Sweetener products