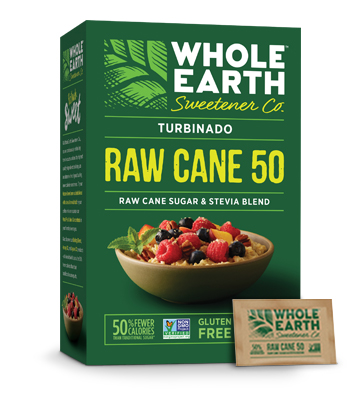 Whole Earth Sweetener Turbinado Raw Cane 50 Packets
Raw Cane Sugar & Stevia Blend
Made from a blend of raw cane sugar and organic stevia, these golden brown crystals are here to start your day with a little sweetness. This crunchy, delicious sweetener with half the calories of sugar* per serving goes great with your coffee, fruit or cereal.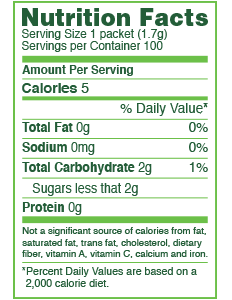 *Just ½ teaspoon (7.5 calories) sweetens like 1 teaspoon of traditional turbinado sugar (15 calories).
Ingredients
Turbinado Raw Cane Sugar, Organic Stevia Leaf Extract
• Non-GMO Project Verified
• Gluten Free
• No Preservatives
Visit our FAQs to find out more about Turbinado Raw Cane 50 packets.
The Non-GMO Project Verification mark is a registered trademark of the Non-GMO Project, Inc.
Explore recipes made with Whole Earth Sweetener products